Wilt u uw sloten vervangen in Apeldoorn?
Soms gebeuren er nare dingen in de wereld, zoals bijvoorbeeld een inbraak bij uw buren, of wellicht is er pas geleden bij iemand ingebroken uit uw familie of van uw vrienden. Dit zorgt ervoor dat wij ons realiseren dat dit ook bij ons kan gebeuren, niet alleen maar bij anderen. Toch zijn wij vaak zorgeloos als het aankomt op onze eigen veiligheid en nemen we niet de voorzorgsmaatregelen die niet alleen maar ons, maar ook ons gezin veilig houden.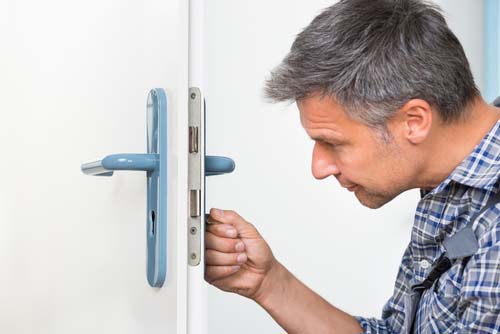 Totdat het bij iemand in onze omgeving gebeurt, dan worden we wakker. Als u deze nare ervaring heeft meegemaakt, dan wilt u wellicht nu graag uw sloten vervangen in Apeldoorn. Wij raden dit zeker aan als verhoging van uw veiligheid.
Als professionele slotenmaker staan wij bovendien voor u klaar om dit klusje op een snelle en vakkundige manier voor u te klaren. Tevens kunt u niet alleen maar bij ons terecht als u uw sloten wilt vervangen, maar voor alles wat met sloten, sleutels en hang- en sluitwerk te maken heeft.
Uw sloten vervangen in Apeldoorn voor verhoogde veiligheid
Als u echt aan uw veiligheid wilt werken, dan kunt u bij ons terecht voor speciaal veiligheidsbeslag. Dit beslag houdt inbrekers buiten en u veilig binnen. Zo hebben we verschillende mogelijkheden, waaronder ook het bekende kerntrekbeslag. Maak u geen zorgen meer erover of een inbreker uw huis binnen kan komen. Zodra wij klaar zijn met uw sloten kunt u zich weer veilig voelen in uw eigen huis. Bel vandaag nog om uw sloten te vervangen in Apeldoorn!